Why we do we need food hygiene course?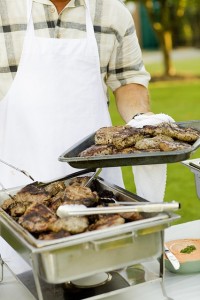 A business in the food industry isn't unusual; you would find thousands upon thousands of different kind of food industry service. You would find restaurants, catering services for different kinds of food culture and even the mass producing fast food chains and food manufacturers. Regardless of what kind of food service does one offer for the food industry, it is important to make sure that those who prepare food follow the code of standards of cleanliness.
Yes, making sure that the food is tasty, nutritious and cost-efficient isn't the only concern that food servers have. To ensure the cleanliness of the food served, the hygiene of the employees who will handling the food must be following the food safety standards is also another concern those who have businesses in the food industry should be considering.
For one thing disregarding such simple thing may lead to harm for those who consume the food service that the businesses provide. Problems that come from neglecting food safety standards such as food contamination could cause harm and serious threatening health issues for the customers. And it's not just about the customers; it is also disruptive for the business and a violation to the food safety law. Every country has a food safety standard law, in fact in the UK there is an entire organization dedicated to make sure that the food safety are up to standards.
And doing so applying for the Level 1 Food Safety course is important. Whether your business may be for catering, manufacturing or retail. After applying for the level 1 food safety course of the food business you have, applying for the level 2 food safety courses are also important.
All employees of a food industry business should be following the standards set for food safety.
To find out more about food safety, check out aegis4traning!