Food protection online course in UK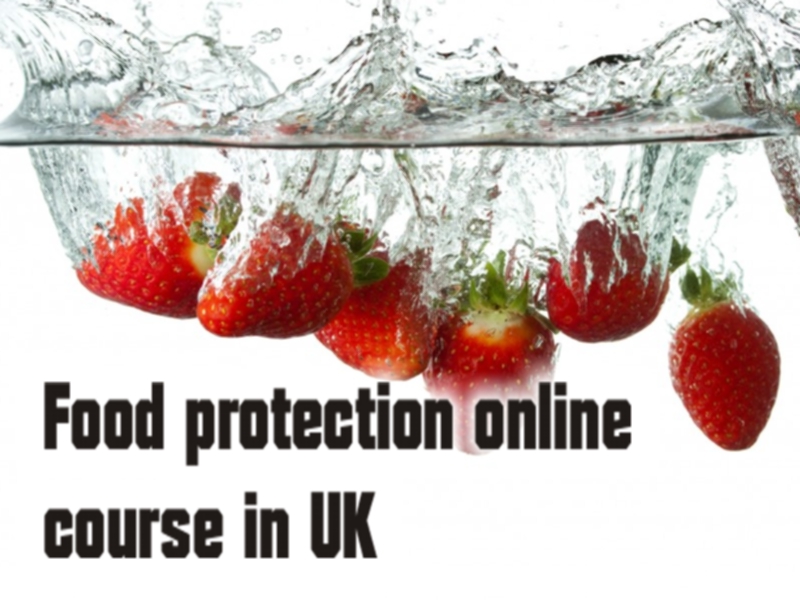 This course is aimed at anyone working in catering or hospitality whether employed or self employed, working in restaurants, hotels, fast food outlets, takeaways, cafes, bars, kitchens, catering in hospitals, schools and colleges. It allows every catering business, regardless of size, to provide all staff with first class training at a fraction of the cost and disruption of classroom based training.
On completion of this course learners should understand:
How food becomes contaminated
The impact of food borne illness
Why food hygiene and safety is important
Their personal and legal responsibilities
How to prevent contamination through good hygiene practices
How to control contamination through safe temperatures and storage
After the course of this module learners will have an understanding of key food safety issues, including the three main types of food safety hazard, their sources and methods of control. Learners will know the correct temperatures needed for storage and food handling activities from delivery through to sale, and be aware of common food pests and how to control them, along with the principles of cleaning and disinfection and how these apply to the workplace.
The sections covered include:
Impact of Food-Borne Illness
Personal Hygiene
Learning Objectives and an introduction to Food Safety and Hygiene
Understanding Food Law
Food Safety Hazards and
Food Preservation, Storage and Temperature Control
Hygienic Premises and Equipment
Anyone handling food and drink within the catering sector must be trained in Food Safety and Hygiene and apply it to their work. This module is aimed at anyone working in a catering or hospitality environment, whether employed or self employed, who handles food and drink as part of their everyday or occasional working routines. Typically this would include people working in hotels, cafes, bars, restaurants, kitchens, fast food outlets, catering in hospitals, schools and colleges.
This food safety and hygiene module is aimed at anyone working in a role that involves contact with food, or the management of such people; regulations require that anyone involved in food handling must be appropriately trained in food safety. The module can be used either as Induction, Awareness, Refresher and Foundation Training.
Approximately 2-3 hours to complete. As an e-learning module you can complete this training in convenient stages. The system will record your progress throughout.
BUY OUR FOOD SAFETY CATERING COURSE NOW!