Working at Geight Training is hugely Important in UK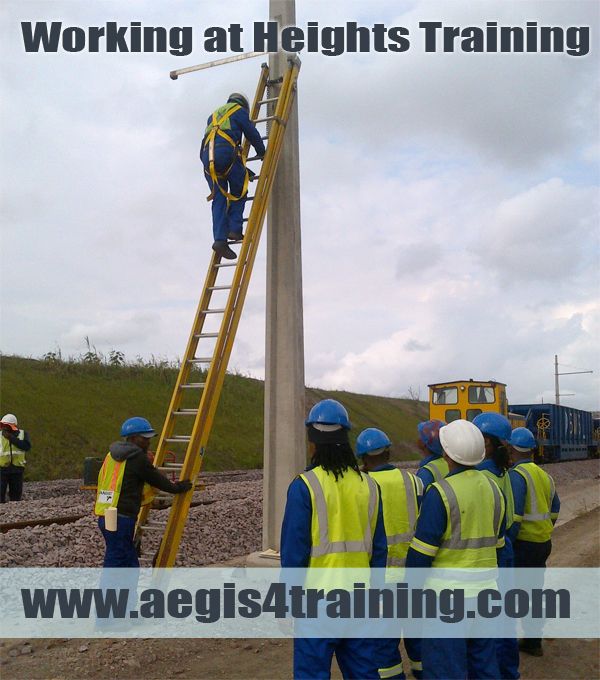 We take a look at training for work at height, why you need it and why it is very important to
have that serious training.
Working at height is dangerous, and in many cases unavoidable.  Being trained and therefore
equipped to understand how to work at height safely is vitally important and it isn't just the
construction industry where working at height should be a consideration, either. A common
misconception of work at height is that of a worker hundreds of feet in the air, held on by a
safety harness, but HS (G) 33 Government working at height regulation, tells us that anyone who
works at a level off the ground is working at height. Whether that be on a ladder, mobile
platform or gangway, we can provide the training necessary to reduce risks and provide greater
If workers are not been trained to the correct level and if this training is not regularly refreshed,
then there is an increased risk of accidents that could be potentially life threatening.  We take
care of assessing workers' individual requirements and providing an appropriate level of
training.  The result is a much safer working environment where risks are minimized and there is
much greater peace of mind for the building owner or operator.
HS (G) 33 Health & Safety in Roof Work 1998 appendix 3.7 states "adequate information,
instruction, training and supervision should be given when a fall arrest system is used." With
this, Aegis4training offers approved training in the use of fall protection equipment.
Any individual who works at heights would be qualified to attend our training on working at
heights. however chiefs, bosses and anybody in charge of a group of representatives whom
require an understanding of working at heights ought to likewise embrace training. By
understanding the risks, lawfulness and advantages of appropriate practice around working at
height, groups as a rule will work all the more effectively and safely.
Our training sessions are a tailored experience, depending on what you and your company
require, but in general you can expect to learn about the latest updates to regulations, as well as
what they mean for your business. We'll ensure you're compliant with regulations, reducing the
You'll also be able to discuss with us the best ways to ensure safety on your projects, both
present and future.
We'll also make sure you and your employees understand how best to use PPE associated with
Aegis4training will teach you, which enables us to give both classroom and practical training in
the use of all types of access equipment commonly found in the UK; all in a safe, clean and
controlled environment. We can also create real-life scenarios within this controlled
environment, using a wide selection of different fall protection equipment. Our training sessions
can also tailored to be site specific, meaning we'll come to you – saving you the hassle of
organizing transport and accommodation for your workforce!
Working at height training is hugely important
We offer dedicated training on a wide variety of subjects. You'll get practically instruction on
your chosen course, including getting hands-on with the equipment, plus you'll be given the
theoretical knowledge you need. You will also have the opportunity to ask our work at height
experts any of those burning questions that you've always had.
We round-off with a practical demonstration on-site as to the correct usage of PPE on your site.
You'll receive a certificate on completion of the course that is valid for three years. we also offer
work at height refresher classes.
BUY WORKING AT HEIGHTS ONLINE TRAINING !