Asbestos awareness course should be learned well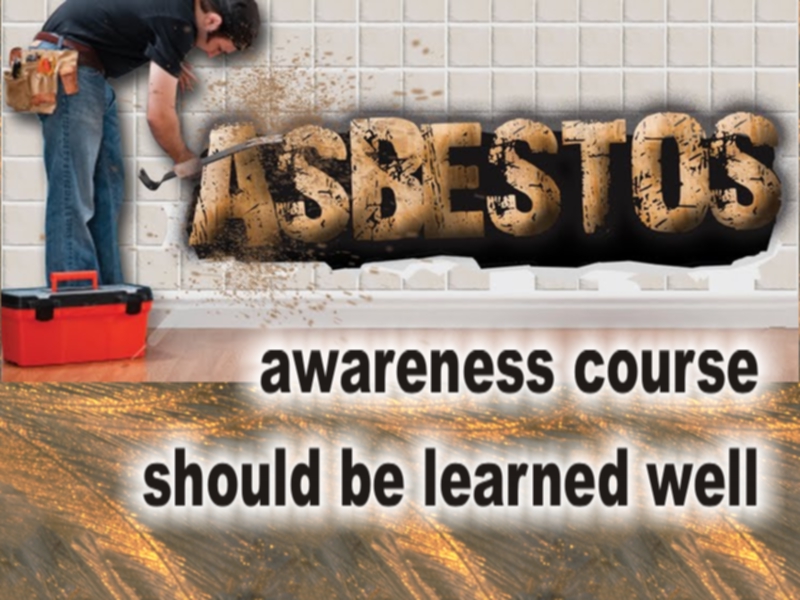 Asbestos hazards have been well-documented in the press, and although many historic instances of exposure go back several decades, some recent cases of younger victims have also been reported.
This shows the ever-present dangers of a substance widely used in the construction and shipbuilding industries from the 1950s. Its use was only banned at the turn of this century, and the fact remains that if disturbed, asbestos presents a serious risk to the health of those in the vicinity.
The number of deaths from Mesothelioma, an aggressive form of lung cancer attributed to asbestos exposure, rose to 2,535 in 2012, with Asbestosis thought to have claimed 464 lives in the same year. This is the reason why Asbestos Awareness should be learned well.
A legal requirement exists in this country for employers to provide asbestos training courses to employees likely to come into contact with the substance in their everyday work. The Health and Safety Executive are responsible for worker safety in this respect, and dictate the category of course each worker must complete in order to remain compliant with legislation.
An HSE asbestos certificate can be used as evidence of a worker's ongoing career development, and demonstrates a strong commitment to health and safety.
The objectives for Aegis4training online training include being conscious of the health risks should asbestos be disturbed, what the substance looks like in all its forms, and its likely locations inside residential and commercial buildings.
Learning what to do if asbestos is encountered, and the reasons why it should be left undisturbed, also form a major part of this training.
The Control of Asbestos Regulations 2012 Regulation 10 (CAR12)Â requires every employer to ensure that adequate training is provided for their employees who are liable to be exposed to asbestos, or to those managers who supervise such employees.
The objective of the asbestos awareness training is to improve knowledge of the risks of asbestos containing materials. The course should also outline how employees can prevent any asbestos-related risk.
Asbestos awareness training is for anyone who is likely to encounter asbestos during their working day.
Supervisors and trades personnel
General maintenance staff
Electricians
Gas fitters
Joiners
Plasterers
Roofers
Plumbers
Demolition workers
Construction workers
Painters and decorators
Computer installers
Architects
Building surveyors
Heating and ventilation engineers
Shopfitters
Telecommunication engineers
Fire and burglar alarm installers
On successful completion of any asbestos awareness training course, delegates should:
Be familiar with types, uses and likely occurrences of asbestos in buildings
Have an awareness of the general legislation in relation to health and safety and asbestos in particular.
Have an increased awareness of the nature and properties of asbestos and its effects on health, including the increased risk of lung cancer for asbestos workers who smoke
Know how to avoid the risks from asbestos.
Procedures to be followed when coming into unintentional contact with asbestos containing materials and an understanding of the appropriate emergency arrangements.
BUY OUR ASBESTOS ONLINE TRAINING COURSE!