Working at height training services of aegis 4 training in the UK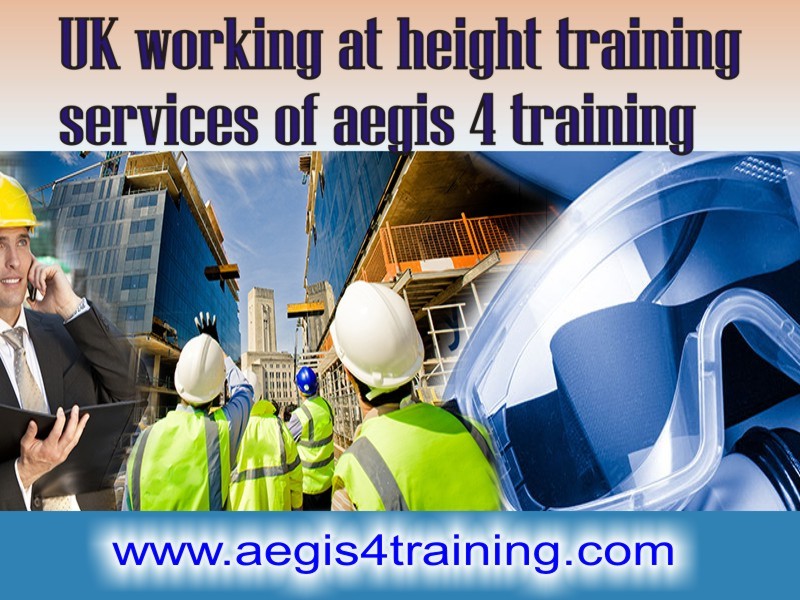 Every employer must ensure that employees are appropriately trained to be safe so that they can carry out their work safely.
The Work at Height Regulations 2005 require employers to ensure that a sufficient risk assessment is carried out so that all potential work at height risks are effectively identified, controlled and managed.
This Working at Height training course helps you to comply with the Work at Height Regulations 2005 by providing employers and employees with the necessary information needed to be able to successfully deal with working at height risks and control measures. This includes an understanding of how to undertake a working at height risk assessment, how to use access equipment safely and how to ensure that employees can reduce their risk of falls from height.
Aegis4training Working at height training services is for anybody who are involved at height in any place, including a place at or below ground level, is required to undergo a training to prove that they are competent and safe in their work.
It is the employer's duty to ensure that this training is provided: Work at Height Regulations 2005 states that employers must ensure all employees engaged in any work at height activity must be competent to do so. This includes, but is not limited to, professions such as:
Excavations.
Gutter cleaning.
Shelf stacking.
Minor roof work.
Unloading a vehicle.
Putting up displays.
Window cleaning.
Solar panel installation.
Machine maintenance.
On successful completion of the course you will be sent a quality assured certificate through the post the next working day. This can be used to provide evidence for compliance and audit.
All of our courses are accredited by RoSPA, the Royal Society for the Prevention of Accidents, as providing quality and content-approved training.
This course is also accredited by the CPD Certification Service as conforming to universally accepted Continuous Professional Development (CPD) guidelines.