Aegis4training Specialize in Providing Fire Training Courses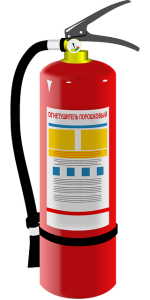 Fire safety is an important issue that all employers should be concerned about, it's a concern about the employees well-being and also a concern of possible countless business properties that may be damaged if not taken seriously.
Different countries from the Europe even the UK and other regions around the world has a particular law dedicated particularly for workplace safety, in which it obliges the employer to give their employers the necessary fire safety training they needed to ensure to minimize the risks of fire incidents in the workplace.
The important question is where would employers find high quality up to standard fire safety training needed for the workplace? Aegis4Training is there for that.
Aegis4Training can ensure to provide the necessary that they can provide the fire safety training that employers need. And that's not only what Aegis4Training does in fact they also provide other workplace safety training legal requirements concern that every employer needs for the safety of everybody in the workplace, and not only can Aegis4Training provide for the workplace but they can also provide home safety concerns as well.
The more advantageous thing to note about Aegis4Training is that they offer online training which is very convenient for those who had difficulty scheduling a personal training at the workplace. As for fire safety trainings these are the following training courses that Aegis4Training offers:
Basic Fire Safety Training, the standard and most cost-efficient course for employers to fulfill their legal responsibility to give their employees essential knowledge in fire awareness.
Fire Extinguisher Training, the course will provide knowledge on how to use these different types of fire extinguishers to different types of fire and the protocol to be used to tackle fire.
Fire Marshal Training, the course is aimed at anyone who aspire to be a Fire Marshal and provides the training to assist in emergency fire evacuation procedures as required by the legal obligations, which state there must be sufficient number of fire marshals to deal with fire emergencies.
For more information about fire safety training contact Aegis4Training, and as well for other occupational workplace safety concerns especially in the UK, Aegis4Training also offers them.