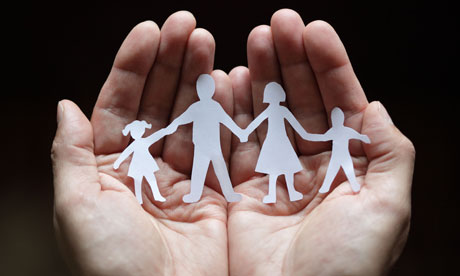 Everyone who works with children – including teachers, GPs, nurses, midwives, health visitors, early years professionals, youth workers, police, Accident and Emergency staff, paediatricians, voluntary and community workers and social workers – has a responsibility for keeping them safe. 16. No single professional can have a full picture of a child's needs and circumstances and, if children and families are to receive the right help at the right time, everyone who comes into contact with them has a role to play in identifying concerns, sharing information and taking prompt action.
In order that organisations and practitioners collaborate effectively, it is vital that every individual working with children and families is aware of the role that they have to play and the role of other professionals. In addition, effective safeguarding requires clear local arrangements for collaboration between professionals and agencies.. Any professionals with concerns about a child's welfare should make a referral to local authority children's social care. Professionals should follow up their concerns if they are not satisfied with the local authority children's social care response..
This statutory guidance sets out key roles for individual organisations and key elements of effective local arrangements for safeguarding. It is very important these arrangements are strongly led and promoted at a local level, specifically by: a strong lead from local authority members, and the commitment of chief officers in all agencies, in particular the Director of Children's Services and Lead Member for Children's Services in each local authority; and effective local coordination and challenge by the LSCBs in each area.
This guidance is for:
local authority chief executives
directors of children's services
chairs of local safeguarding children boards (LSCBs)
teachers and education staff
social workers
health service professionals
adult services
police officers
voluntary and community sector workers in contact with children and families
It applies to:
local authorities
all schools
This replaces 'Working together to safeguard children' (2013).
Statutory guidance is issued by law; you must follow it unless there's a good reason not to.
For more info Visit our website: www.aegis4training.com