Will you risk your business without fire extinguisher in the UK?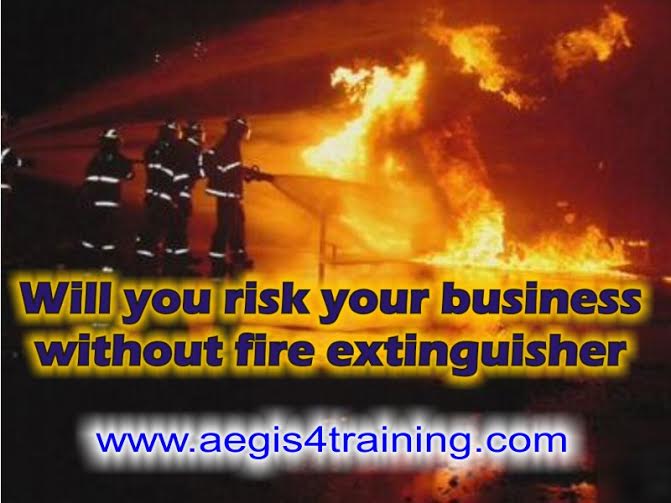 Running a business without fire extinguisher is like swimming in the ocean without a life jacket.
Anything can happen and your are putting your life at risk.
Here in UK, you are legally required to provide and maintain suitable fire alarms & fire
extinguishers on the premises if you run a business.
Portable fire extinguishers play an incredibly important role in maintaining the health and safety
of you and your employees, as well as providing protection for your building. In most cases,
small fires which break out at work can be easily treated and extinguished by a trained and
competent staff member with a portable fire extinguisher, without the need to call emergency
services. The importance of fire extinguishers for business can not be overlooked. Having
suitable extinguishers on your premises combined with providing fire safety training for your
staff can improve staff morale as well as helping you to avoid unforeseen costs in the future.
It is necessary to remember that not all fires are the same, and you must be aware of what fire
risks are present within your business, i.e. electrical, chemical, cooking oils etc. A range of
different fire extinguishers are available to target specific types of fires.
The different classes of fires are:
Class A: Fires involving flammable solid (generally organic) materials such as wood, furniture
Class B: Fires involving liquids or liquifiable solids, e.g. petrol, oil and paint
Class C: Fires involving flammable gases, e.g. hydrogen, butane, propane
Class D: Fires involving metals, e.g. sodium, magnesium and potassium
Class E:Â Fires involving electrical appliances
Class F: Fires involving cooking fats and oils
If you will risk your business without a fire extinguisher, you might lost everything that you
invested. You have to look for an experienced, qualified and accredited fire safety services
provider will be able to provide you with a risk assessment of your business in order to
determine what fire risks are present, and which types of fire extinguishers are most suitable. At
Aegis4training, we are fully qualified to advise you on fire safety for your business. We will
install and maintain all fire extinguishers, test regularly to ensure they meet required standards,
and provide you with advice on how to keep your fire extinguishers at their best condition. We
also install Fire Alarms and Emergency Lighting. This way you can rest assured in the
knowledge that your business is suitably ready to deal with fire risks, should they ever occur.
Don't risk your business without a fire extinguisher because It is your responsibility as an
employer to ensure that all staff are familiar with your fire safety policy, as well as the location
of fire extinguishers and emergency exits and evacuation plans. Staff should receive training in
this at least once per year, and you should appoint at least one fire safety officer who will
oversee training, drills and emergency situations. Aegis4training are also pleased to provide Fire
Safety Training services for your business.