Train your employee with level 2 food hygiene to have a certification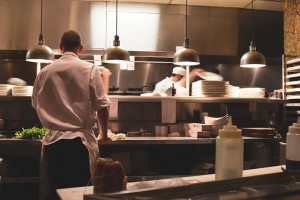 Food safety and hygiene is essential for anybody who is likely to be involved in a business from the food industry. It is the employer's obligation to make sure that their employees are well equipped and completely hygienic in the manner they handle food and themselves to lessen the risks of food contamination significantly.
As such it is important to train employees with the Level 1 food safety training. Regardless of the type of food business, whether you'd be offering per meal services like catering and restaurants or mass producing food like manufacturing. It does not matter as long you provide that for your employees.
Level 1 Food safety focuses on the importance of not only food safety in the catering but also hospitality which will provide food handlers with knowledge of how will they contribute to the product safety. The course is dedicated on informing you the food safety legislation, hazards that threatens food safety from the delivery of the materials to producing the food service and the necessary knowledge for prevention of contamination and cleanliness of the premise.
That being said, training your employees with level 2 food safety is also very important. The course content that level 2 food safety covers are:
Food hygiene and safety importance
Personal and legal obligations
The effects of food-related incidents
Causes of food contamination
Good hygiene practices
Controlling the temperature and proper packaging to avoid food contamination.
Employees working on a food industry business should have level 2 food safety certification, for not only it's a legal obligation that the law requires the business to oblige but also those who handle our food should be wary and careful before serving them. For both the employee and even the employer alike are responsible for whatever happens to those who consume the food that the business produced.
So rather than risk the chances of food-related incidents, wouldn't it be better to have precaution of it? For more information please contact aegis4training.