Health and Safety at Work is very important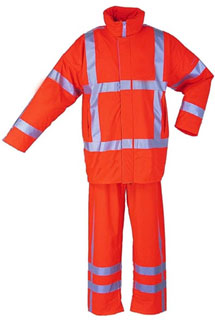 Health and Safety at Work Training
We have been providing training solutions to UK and Europe's biggest companies and organisations, and
are established as one of the UK's leading health and safety training providers..
We also design and deliver unique health and safety training packages for organisations or individuals,
including health and safety instructor courses, and training on specific topics such as COSHH, permit to
work training, sharps training and environmental health and safety.
Our experienced health and safety consultants are available to help businesses meet their legal obligations
in the various areas of health and safety. We provide a range of services including inspections, audits and
professional health and safety advice.
Employee Safety in the Workplace
In today's rigid business world, the health and safety of your employees should take priority over all else.
Don't let workplace accidents bring your establishment to its knees. Most small businesses will never
recover after a major catastrophe. Take control of your investments by hiring a team of professionals with
over thirty years of quality service experience, and a track record for success. Aegis4training has had the
opportunity to work directly with some of Europe's largest business establishments, and are proud to be
one of the top health and safety training providers and risk management teams in the UK.
We here at Aegis4training, are proud to offer top rated courses at affordable prices. Our direct approach
to training is always catered directly to your unique industry, and will provide your employees with the
information they need to prevent workplace incidents. If time constraints are an issue, Aegis4training
offers online health and safety courses which allow your team to complete training at their own individual
pace. With multiple accreditations from Europe's top health and safety organisations, you can be sure that
your employees are receiving cutting edge courses, which will help them create a safe working
environment.
Businesses around the world lose billions every year to accidents that occur in the workplace. Fires,
injuries, and other potential hazards can plague your company at any time, without notice. While you may
never be able to guarantee that cataclysmic events will not take place, you can have the peace of mind
knowing that your workforce has been trained to handle almost any situation, not to mention actually
preventing it from happening in the first place. Plus, many major insurance firms give premium discounts
to establishments that have undergone health and safety training courses.
Most workplace accidents are 100% preventable, and happened solely because the individual was
unprepared for the situation at hand. Injuries and deaths are preventable, but it must be you that takes the
first step to prepare your team for the worst. On average, more than 150 people die annually from
workplace related accidents. According to the Health and Safety Executive, over 1.2 million people
suffered injuries while on the job in 2014. Incidents such as this will cost employers more than fourteen
billion pounds this year in the UK alone. The statistics can be quite staggering when seen for the first
time.