First Aid , Baby or Child who is choking courses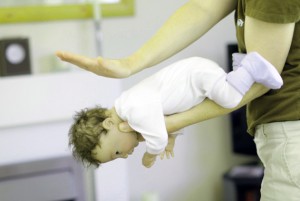 This course is Created to give you a preliminary to the First Aid skills and knowledge needed to help an Adult, Baby or Child who is choking.
It is impossible to cover all eventualities within this course, or to equip you with the knowledge and skills to appropriately diagnose and treat in unpredictable real life situations. If you doubt illness or injury, you should always seek immediate professional medical advice. It is better to prevent than to cure!
The course consists of illustrated step by step directions, flow charts, diagrams, videos and a short test yourself section fully compatible with all computers and mobile devices.
The Author has made every effort to ensure the accuracy of the information contained within the course, however this course is merely a guide and the Author does not accept any liability or responsibility for any inaccuracies or for any mistreatment or misdiagnosis of any person, however caused.
It is an E- Learning course that will have full flow of studies and ideas of first aiding. First aid is the assistance given to any person suffering a sudden illness or injury, with care provided to preserve life, so basically this will be applicable to everyone.
Youthful children are prone to choking. If the child is coughing and gagging but can breathe and talk, don't do anything. But if he can't breathe, you must act quickly to stop a life-threatening situation.
Press the chest!
Place the kid on a firm surface, which may still be your forearm.
Put two or three fingers in the center of the child's breastbone and push quickly up to five times.
Repeat the back thumping and chest pushes until the object comes out or the child loses consciousness.
If the child is still not breathing, open the airway by putting your thumb in the child's mouthand grasping the lower incisors or gums. The jaw should lift up so you can look for the object.
Do not try to pull the object out unless you see it clearly. You could accidentally push the object deeper in the child's throat.
I hope you learn something from Aegis4training.com
Buy our First Aid Training Course!