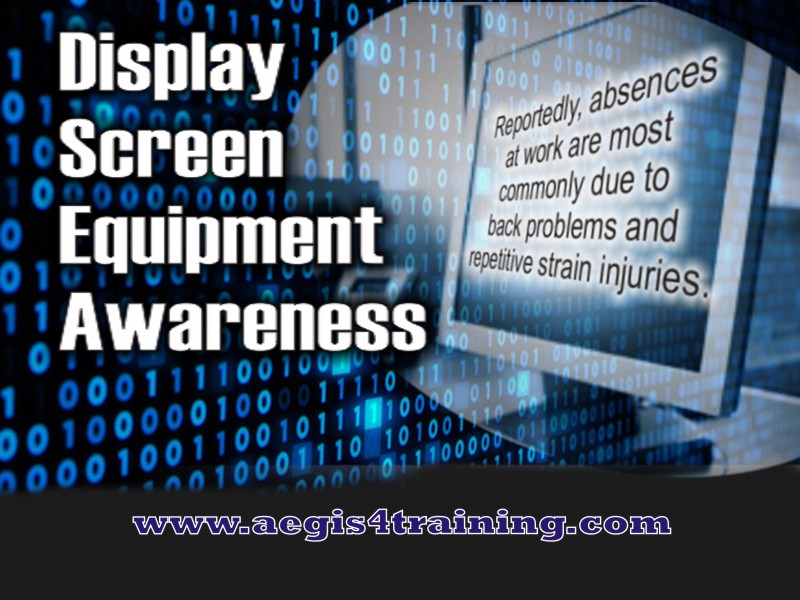 The Display Screen Equipment Regulations require all workstations are assessed, to identify risks and offer solutions to minimize the possibility of injury and/or ill health to users of Display Screen Equipment
The course is specifically designed to permit a number of courses to be conducted on the same day, offering a very cost effective solution for employers requiring large numbers of staff to be trained.
Designed for
All staff designated users Display Screen Equipment.
Objectives
On completion of the course delegates will recognize the hazards and risks associated with the use of Display Screen Equipment, know how to set up a workstation and the importance of correct posture to reduce those risks. In addition, delegates will understand the importance of work patterns in the reduction of risk.
Content
What are the risks?
Musculoskeletal
Vision
Stress and fatigue
Company policy
Training
Equipment/software selection
Duty to assess
Setting up the Workstation
General environment
Lighting
Seating
Screen adjustment
Eyesight Testing
Duty of the employer
Duty of employee
For more info visit our wesbite: www.aegis4training.com
BUY OUR ONLINE COURSE NOW!